Mainland company formation in Dubai can be a very lucrative investment option for investors and business establishments. Mainland companies are business entities that are allowed to function and operate within the boundaries of Emirati jurisdiction that come under commercialized geographical regions. In Dubai, all business entities that come under commercial, professional, and sole establishment registered under the Dubai Economic Department (DED) are known as Dubai Mainland License. Primary, possessing a Dubai mainland license helps you enjoy maximum freedom and flexibility to grow and operate your business. There are certain regulations and policies amended by the government that administers the operation of mainland companies in UAE.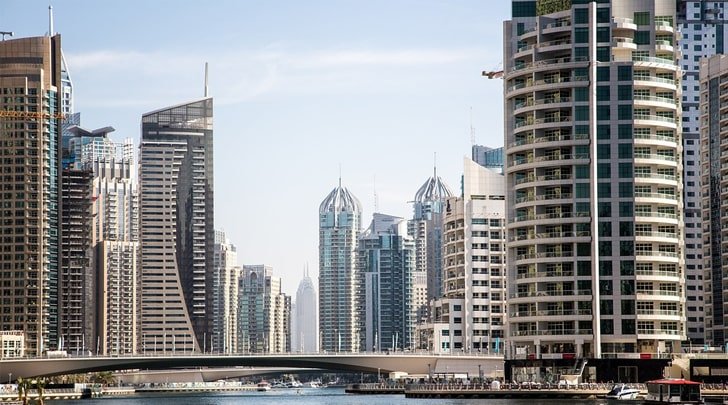 One of the most important governing laws associated with mainland business sets revolves around
the company equity share.
The implementation of reforms to the Commercial Companies Law with effect from June 2021 by the Government of UAE will transform the future of business. The UAE government has allowed for 100% foreign ownership for the businesses located on the mainland. Earlier, the expat business owners were only allowed to own a maximum of 49% ownership of their business while the remaining 51% share belonged to the Emirati sponsor. Now, the foreigners opening a company in Dubai will no longer need an Emirati shareholder or agent under changes to UAE company law.
Mainland company formation in Dubai, UAE gives you the freedom to extend your business' branches to other parts of Dubai and across the UAE. The primary requirement for all business activities in the UAE is to own a license in any of the categories: Commercial, industrial and Professional.
Mainland business setup – Benefits
Benefit of office space – Mainland business can be accomplished anywhere in the country. Both free zone and offshore business entities are required to operate from certain geographical locations.
Do business anywhere in UAE – You may carry out the business endeavor anywhere in the UAE and there are no restrictions of any kind.
Favorable geographical location – UAE or Dubai serves as the gateway to the Middle East. And hence there is scope for business diversification in the other GCC countries.
Corporate tax exemption – Mainland companies can enjoy the benefit of corporate tax exemptions. In many countries, foreign investors are required to pay a considerable amount of money in the name of corporate tax.
Income tax exemptions – Mainland companies are exempted from income tax.
Capital Incentives – Being a pro-business government, UAE has so many concessions and incentives in store for investors. There is no restriction like a "minimum capital prerequisite" to set up a business in the UAE.
No Currency exchange restrictions – Mainland companies in UAE need not go through currency exchange regulations.
Improved business opportunity – Starting up your business concern in the UAE mainland means that you get international exposure. You have a better reach to international clients and markets. You can leverage the international exposure of the mainland to expand or diversify your business.
Professional business ethos – Dubai has a professional business culture that gives due consideration to business enterprises of all types and nature. The professional work culture environment makes Dubai the favorite business destination of entrepreneurs, startups and seasoned professionals.
Hassle-free business set up formalities – The mainland business set formalities can be accomplished easily by following the guidelines issued by the License issuance authorities and other governmental agencies. With Expert Surge professional assistance and guidance, you may accomplish the entire Company Incorporation formalities in the mainland with ease.
Process to set up Mainland Company in Dubai
We Will First Obtain Initial Approval from the Department of Economic Development (DED)
Trade name registration – Give us an appropriate trade name for your business and we will get it registered. DED has the right to alter or discard the trade name if it has already been selected by another company.
Memorandum of Association (MOA) – We will then initiate the MOA that clearly indicates the operational guidelines of your company like the purpose, capital involved, share details etc.
Office space requirement – An office space is mandatory to set up any mainland business in Dubai or UAE. A registered office address is required for the issuance of a trade license. We will provide you options of Physical or Virtual Office as per your Modus operandi.
Apply for the license – If all the above-mentioned prerequisites are satisfied, we will get your Trade license Voucher from the Economy Department.
Pay the license fee – After we pay the Voucher, We will get your New Business Trade License.
Expert Surge Consultants will ease the above mentioned process for you and get your trade license delivered as per your convenience. Our Expert Can make this license for you same day or in 2-3 days depending upon any further approvals required for the business activity.